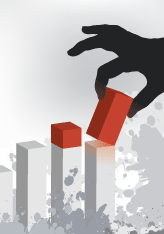 VEXIS Speech and VUI Design unites stakeholders and maximizes the repeatability, efficiency, and benefits of speech.
Discovery – determine project viability and scope, including ROI analysis, business process review, branding analysis, and both infrastructure and resource audits
Vision – confirm project goals, assign joint team, present application functionality, define infrastructure, produce audio samples, and select voice talent
Execution – detailed persona and dialog design, grammar development, audio and software engineering,  and rigorous QA, testing and tuning
Deployment – knowledge transfer, pilot, pre-production tuning, transfer of control, go-live, and post-deployment tuning and support
Improvement – AlphaCheck recordings, transcriptions and tuning, throughput analysis, persona modifications, feedback loop, and review
SAEF™ Discovery & Vision
Our multi-platform expertise enables us to objectively educate clients on the merits of various speech technologies, including recognition engines, TTS, verification, SLM, telephony platforms, hosting options, and tools. Our core competency, VUI design and optimization, creates a user-centric focus from the outset, and helps clients understand the entire application life cycle.
It is not unusual to involve more than half a dozen vendors in a complete speech solution. Take the sheer number of players, add in the complexity of speech technology, and top it off with the comprehensive requirements of corporate procurement, and organizations can easily spend 6 months or more just getting to an RFP. And there is no guarantee that the RFP will elicit the quality of responses necessary for a successful speech project. Typical Vision clients complete the RFP documentation process in less than 6 weeks, with a high degree of confidence in the results.  Other benefits of the Vision Engagement include:
Comprehensive audit of existing infrastructure.
Selection of suitable applications for speech.
Vendor independent technology assessment
Holistic analysis of all customer touchpoints.
Detailed documentation and personalized service.
Start your speech project with our Discovery and Vision, and get off on the right foot with the technology your callers will use for years to come.
Audio Production & Persona
Choose the Right Voice
We provide both in-house and 3rd party audio production. Companies that want to use their own talent, whether an employee or a contractor, will find VEXIS Voice Architects talent coaching services a cost effective solution to audio production.
Selection of a persona is a tricky problem. What may sound cool after a single listen may tire quickly, and a dull voice may be powerful simply because it doesn't offend. In both cases our experienced professionals can guide you towards a persona that matches your budget, branding, and customer service needs.